September 15-16, 2023
KY Celebration at Mercer Co Fairgrounds in Harrodsburg, KY Located at the Mercer County Fairgrounds in Harrodsburg, KY. Contact Megan Baker at 859-408-1067 or

[email protected]

. Start time: Friday 6:00 pm; Saturday 5:00 pm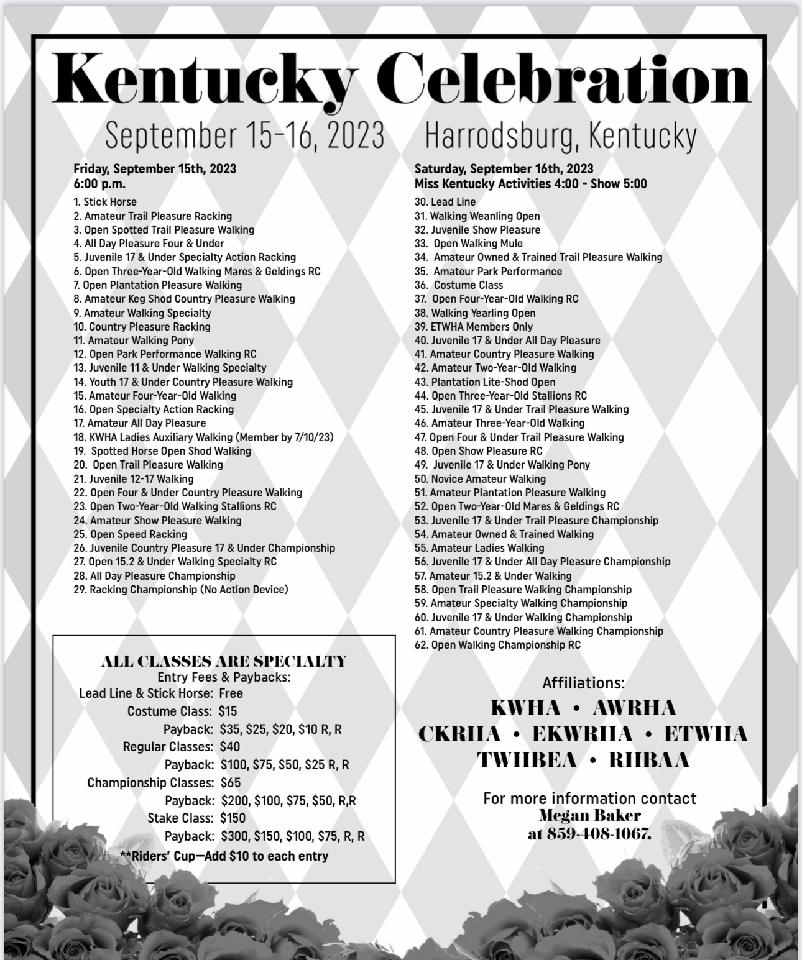 September 22-23, 2023
WHAO Buckeye Fall Classic Located at Hendersons Arena in Jackson, OH. Contact Sherrie Szucs at 419-483-2563, 419-483-4389 or

[email protected]

.
September 22-23, 2023
Green River Fall Classic – Liberty, KY Located at the Casey County Fairgrounds in Liberty, KY. Contact Renee Rouse at 859-408-3100. Start time: Friday 6:00 pm; Saturday 5:00 pm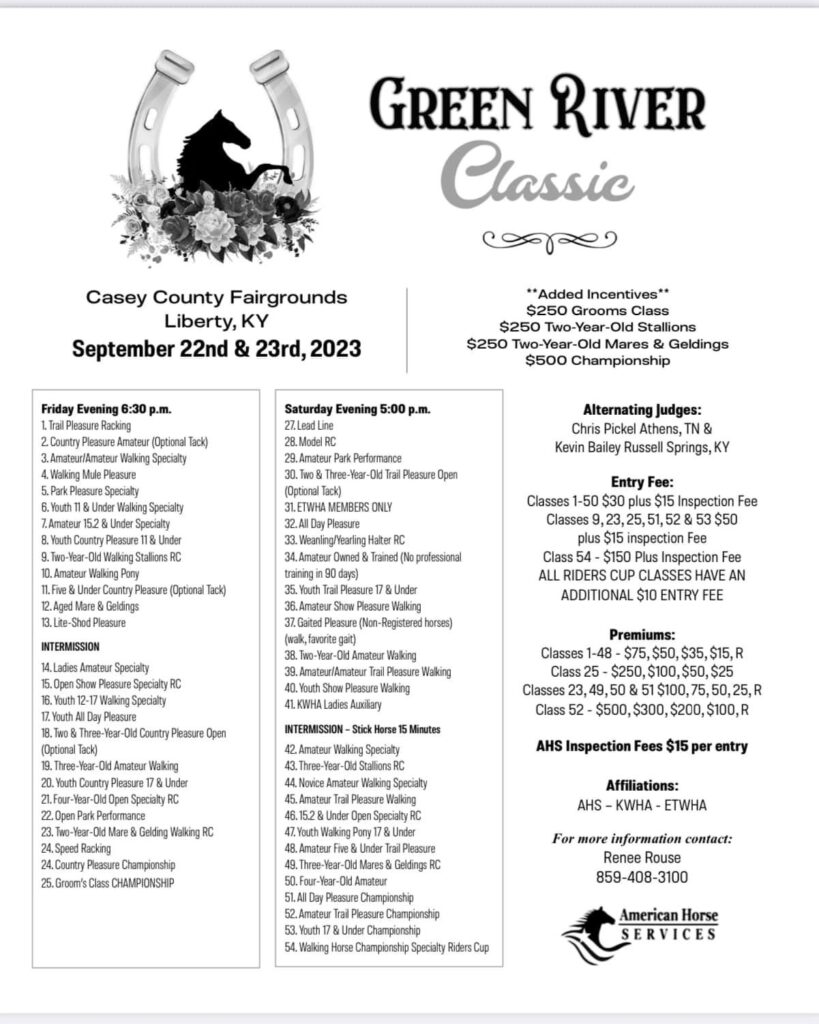 September 29-30, 2023
Please see updated schedule and make note than there are no morning or afternoon sessions. Only Friday and Saturday night.
Appalachian Fall Championships at the Winfield Riding Club in Winfield, WV Located at Winfield Riding Club in Winfield, WV. FMI (304) 545-7478.